With T-Max, your company has a wide variety of dialers at your disposal. With the Predictive Dialer, it is great for collections and sales. You can have your agents on the phone with a live contacts every 5-20 seconds using a much more efficient dialing method than other dialers widely used. Our dialers will make your 5-10 agent operation perform like a 20-40 agent operation for a fraction of the cost of hiring all those extra agents

With the Voice Broadcast it is great for spas, doctor's offices and appointment reminders. You can dial a large volume of phone numbers in a very short amount of time producing large amounts of call backs and transferred calls. The Voice Broadcast is also great for emergency alert messages and great with schools, Like informing of school closings and new events

With the inbound blend you can have all your agents logged into Predictive Dialer taking all calls from the Voice Broadcast Dialer, letters, e-mails, and any other communications you sent.

With the Live Contact Web Form you can have your dialer immediately call anyone on your web site after they fill out the form and push the send button. This allows you to connect directly to your new lead.
Web-Based/Hosted
Agent Monitoring/Agent Coaching/Agent Eavesdropping
Live Transfer/3-Way Calling
Send an Instant Fax
Send an Instant E-Mail
Adjustable Caller ID Phone Number/Company Name
Inbound/Outbound Blend
Agent Payment/Settlement Calculators

One click Premade V-Mail messages (Custom for each Agent)
Custom Agent Scripts
Custom Dispositions
Custom Data Fields
Call Recording
Dial in/sip phone/asterisks pbx/Google talk compatible
Real Time Admin dial rate control
Agent and Dialer reports
Dialing Campaign Strategies Consultations
No Software
No Custom Equipment
No Contract Plans

1(620) 607-0249
"My company has saved thousands of Dollars a month switching to T-Max Dialers"
quote from a valued customer












Would you like your office to sound professional?
Let us record all your Voice Prompts, PBX messages, Voicemails,
and On hold music In one of our many professional voices.
Simply choose your Voice talent
Read More...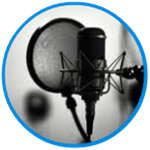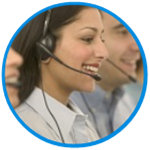 Pro Messages
Predictive Dialer
Great for sales and collections by allowing every live party that answers the phone to be connected to your representative. This generates a massive amount of live contacts. The Predictive dialer also
Read More...
The T-Max Voice Broadcast is great for appointment reminders for doctors, spas and other offices, as well as political campaigns and charities. This dialer is perfect for anyone wanting to leave pre-recorded info
Read More...
Instant Call Center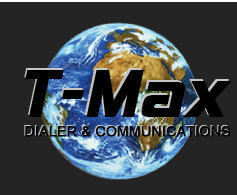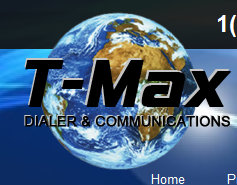 Phone: 1 (620) 607-0249
Fax: 1 (866) 636-2251
T-Max Dialer & Communications LLC
335 N. Washington St.
Hutchinson, Ks 67501